Sports Betting Receives The Kibosh From Attorney General Frosh
Maryland AG, Brian Frosh, explained sports betting action would require a connotational amendment.
Without any elections this year, a referendum would occur in 2020.
According to polls, 49% of Maryland residents support legal sports betting.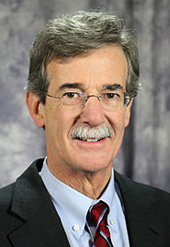 ANNAPOLIS, Md. – "Sports betting is going to have to wait until next year," were the words spoken by Maryland Senate President, Thomas Miller, Jr. (D- Calvert), last week.
After an opinion that sports betting would be required to modify the constitution from the state's Attorney General, Brian Frosh, legislators have thrown in the towel on the measure.
This is the second year in a row that Maryland has engaged in legalization talks, only to come up short. With DC approving legal sports betting and Virginia expanding their gambling industry, Maryland has the possibility of getting left behind in the DMV area.
A modification to the constitution or a measure regarding gambling expansion calls for a voter referendum; however, Maryland holds no statewide elections until 2020. With this, sports betting in Maryland may not get off the ground until 2021 at the earliest.
The legislative session ends early next month but legislation proposed by Delegates Jason Buckel (R- Allegany) and Kevin Hornberger (R- Cecil) may be a potential path to take to make it happen sooner.
A lot of would have to change on the bill, but the state lottery does not fall under the referendum requirement for expanding gaming.
House Bill 1132 requires the state lottery to conduct sports wagering through video lottery operators and horse racing licensees.
If they were to remove the ability for horse racing tracks to have licenses and keep the industry strictly to lottery retailers, there would be no need for voter approval.
While this is easier said than done, the backlash from the tracks would certainly be enough to move forward with a bad taste in everyone's mouth and is not being discussed.
One thing is for certain – Maryland needs revenue and they need it fast.
With less than a month to go, legislators have "pushed for a staggering $31 billion in new unaffordable mandated spending increases," according to Republican Governor Larry Hogan.
He went on to explain that the legislator's proposals would cause a five-year budget shortfall of $21 billion and the result would be a $7,000 tax added onto the average Maryland household.
Sports betting in MD could have taken a sizeable chunk of out the mandated spending costs from the $300,000 per year license fee from the 4500 lottery retailers.
In the meantime, Maryland players may jump the border into DC or continue to use offshore sites for their sports betting needs, but either way, the state will not be receiving any tax benefits from sports betting this year.
Best Maryland Sports Betting Sites - 100% Trusted + Safe
| | | | | |
| --- | --- | --- | --- | --- |
| | | 50% Up To $1,000 | VISA, Bitcoin, Cash Wire | |
| | | 50% New Member Bonus! | VISA, Bitcoin | |
| | | 100% Up To $300 | VISA, Bitcoin | |
| | | 50% Up To $1,000 | Bitcoin, Wire Xfer, VISA | |